Vietnamese rice wine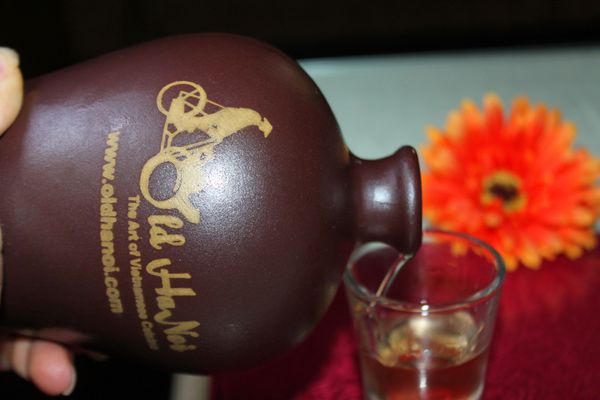 Apricot wine at Old Hanoi restaurant
Rice wind is much used in Vietnamese cuisine and in other Asian cuisines. A common subtitute for it is pale dry sherry.
Vietnam, as is well-known, is generally divided into three main geographical areas, and the varieties of Vietnamese alcoholic drinks are said to correspond to the culture of each of them, reflecting the personalities and preferences of the local people. In the north, with its history of 4,000 years, there are five famous vintage brands known as Làng Vân , Kim Sơn , San Lùng , Mẫu Sơn , and Băc Hà . The central area produces much stronger wines, thought to be due to the tougher personality of its native people, who regularly face natural disasters; some prestigious names are Bàu Đá and Kim Long . By contrast, the south is blessed with good weather and better agricultural conditions, and hence the people here are more generous in their drinking. Popular spirits here are Phù Lễ , Gò Đen , and Can , all consumed with the appropriate gusto.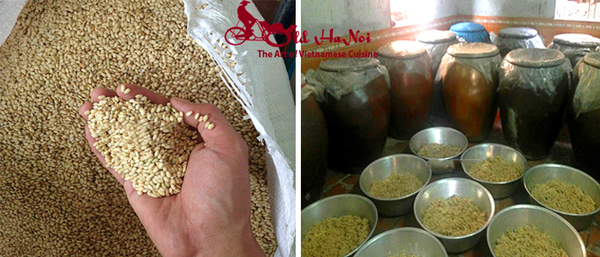 The first, Rượu Làng Vân (a wine made in Van Xa village, Bac Giang province) bears the distinction mỹ tửu (most delicious wine) and is made from sticky rice, a secret yeast blended with 35 kinds of Chinese herbs, and the purest well water. In ancient times, this wine was only enjoyed by kings and royal families during major feasts, and the distinction Vân Hương Mỹ Tửu was granted by King Le Hy Tong in 1703. This secret recipe has been carried on by subsequent generations of the original distiller's family.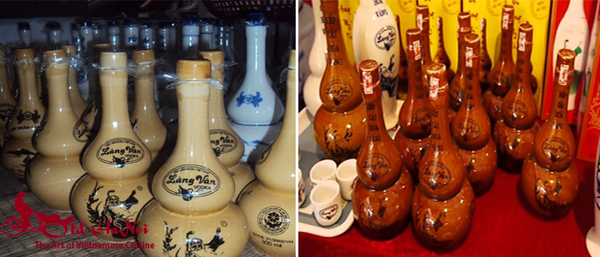 The "Lang Van" wine made at Van Village, of Van Ha Commune in Bac Giang Province's Viet Yen District. 60km from Hanoi and is renowned as Vietnam's outstanding home-made brew.
The local people regard it as an indispensable beverage for festivals and New Year celebrations or as an offering. The wine is produced from high-quality fragrant glutinous rice grown in the fields of Van Xa Village, Van Ha Commune, Viet Yen District, combined with traditional brewer's yeast made of rare Chinese medicinal herbs, and the wine cooking art handed down for generations. In the past, Lang Van's wine was served at royal banquets.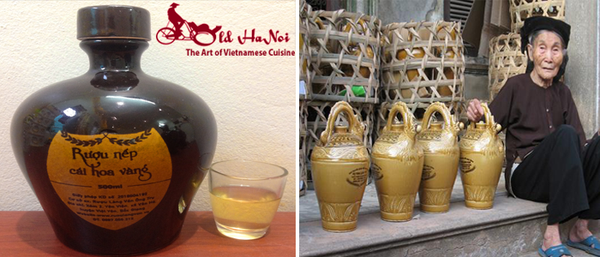 No Drunk No Home :)