Old Hanoi Cooking Class
Old Hanoi Cooking Class

(Cooking class & off the beaten track experiences in Hanoi)
Morning (Saturday / Sunday): 9.00 am to 12.30 am
Afternoon (Monday / Friday): 15.00 pm to: 18.30 pm
Daily Classes start in our tropical garden where you will meet your chef and other participants to discuss your day. Your first adventure starts with a stroll to the local market situated in the Old quarter. Here you will be dazzled by the bright colors of the fruits and vegetables and smell the sweet and not so sweet smells as you're guided around the market. Watch the locals pick their daily food and haggle over the price. Feel free to join in the process and have a go at haggling with the help of your chef. On returning to Old Hanoi you will be served some local refreshments and freshen up before your class. You will start with an explanation of the ingredients used in Vietnamese cooking then under guidance from our chef you will be making Vietnamese dishes in no time. Do not worry if you struggle, our chefs will always be willing to give you a helping hand. Once you have made your dishes the best part will follow as you sample your handy work and be amazed at what you have created.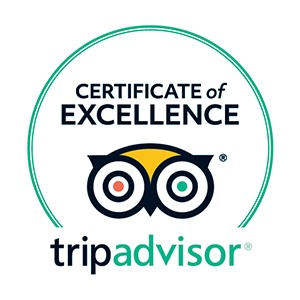 PUBLIC CLASS: 50 USD/person
Option 1:
Nước Mam Cham - Nuoc mam dipping sauce
Nem rán Hà Nội - Old Hanoi fried spring rolls with pork
Chả cá Old Hanoi - Grilled fish Old Hanoi style
Cơm Tôm cung đinh – Royal fried rice with shrimps
Chè khoai lang gừng - Sweet potato with ginger sweet soup (demonstration)
Option 2:
Nước Mam Cham - Nuoc mam dipping sauce
Nem Cuôn tôm thịt - Fresh spring rolls with prawn and pork
Gà nướng lá chanh- Grilled chicken with lemon leaves on skewers,
Lợn kho tộ đât - Caramelized pork in clay pot
Chè khoai lang gừng - Sweet potato and ginger sweet soup (demonstration)
PRIVATE CLASS: 80 USD/person
Want a personal touch on your day?
Want to change dishes to suit your tastes?
Want to do a special food tour?
A Vietnamese dish you are just dying to know not on our list?
over the internet what you would like to make your personalised course a very
special day you won't forget. The ultimate option for those who appreciate the personal touch!
FOR MORE DETAILS, PLEASE CONTACT US VIA:
EMAIL: oldhanoirestaurant@gmail.com
PHONE: (+ 84) 91 355 9096/ (+84 24) 3747 8337
WEBSITE:www.oldhanoi.com
FACEBOOK: facebook.com/oldhanoivietnam
Hotline Mr.Rice: +84913559096
Old Hanoi Restaurant The Art of Vietnamese Cuisine
18 Ton That Thiep street Ba Dinh district Hanoi city Vietnam
Mobilephone: +84913219414 - +84913559096
Telephone: +842437478337
Mail : oldhanoirestaurant@gmail.com